The next phase of the IPSN...
20 April 2017
The IPSN, in collaboration with all Euphresco partners, is pleased to announce the start of Phase II of the project. The project will run from January 2017 until December 2019 and will focus on establishing the network as an early warning for new and emerging pests and diseases, by facilitating research on future pest threats.
This new project will focus on enhancing early detection of new and emerging pests and diseases by raising awareness of plant health issues amongst botanic gardens and arboreta (first detection) and by the provision of tools, such as surveys, posters and leaflets to aid early detection. The project wil provide coordination for multi-country surveys for priority organisms using relevant botanic gardens and arboreta (in specific countries/regions with particular host species) identified using BGCI's unique databases. Further to this the IPSN will develop plant health capability and capacity in botanic gardens and arboreta to support general monitoring activities. This will include providing training to botanic gardens and arboreta in both EPPO and priority countries and developing materials to aid surveys.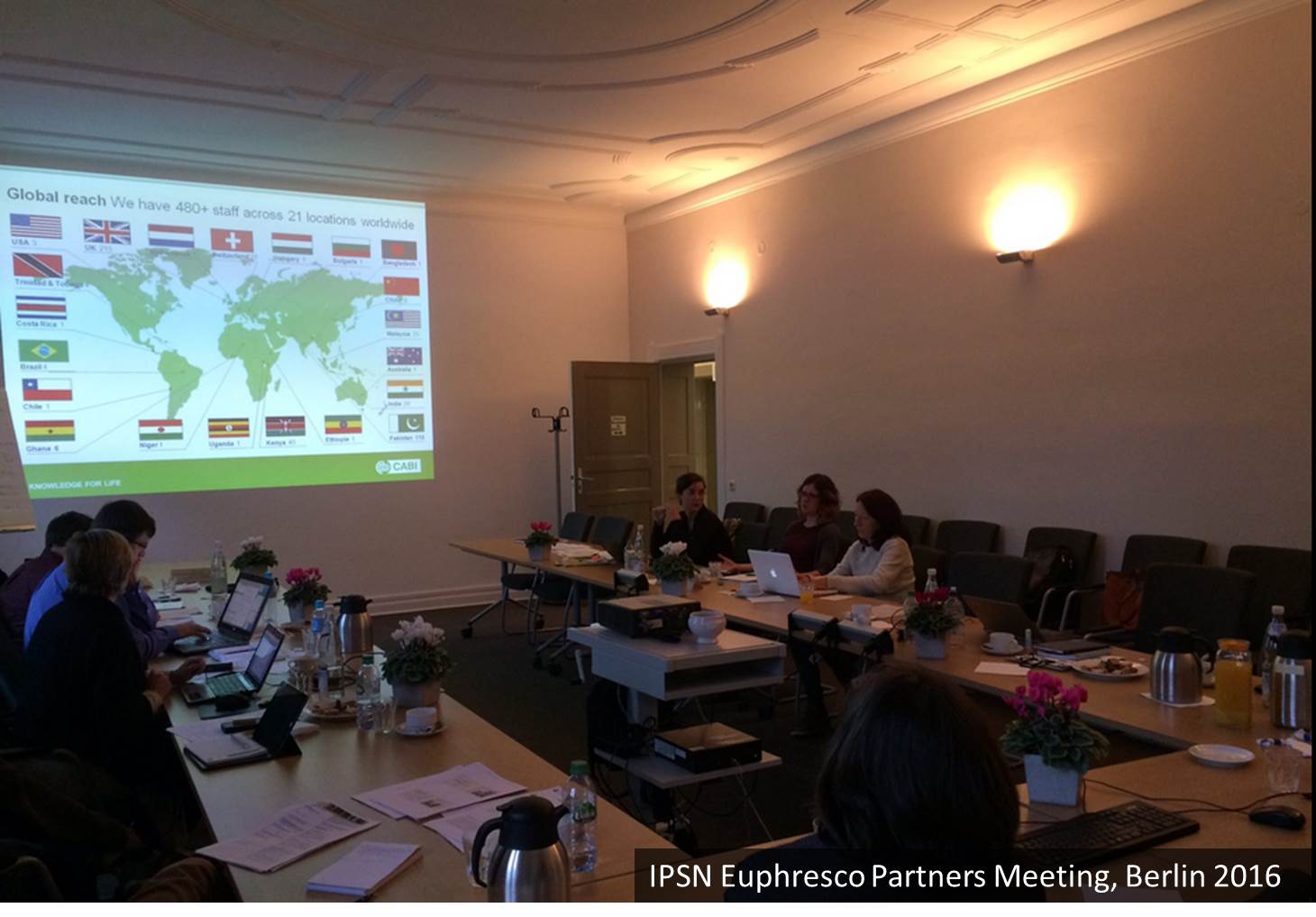 The project will support PRAs through research coordination and evidence gathering to address knowledge gaps. This includes identifying research priorities from NPPOs (and RPPOs) and coordinating access to trusted botanic gardens and arboreta data, as well as coordinating the activities of research partners, evaluation activities and data sharing.
Botanic Gardens Conservation International (BGCI) will coordinate the network. This second phase includes 17 partners, from 14 countries, who will work collaboratively to share information, develop best practise, protocols and guidance, promote awareness and support research. Supported by BGCI, partners will also help to establish participation from and strong links to botanic gardens and arboreta within their own (and potentially neighbouring) countries, and help to build plant health capacity and capability within these institutes.
The project has so far developed a 3-year workplan to support activities and drive collaboration and communication. However, additional partners are able, and welcome, to join the network at any point throughout its life. Botanic gardens and arboreta can become IPSN member gardens, and any institute can become a Euphresco partner.
If you would like to know more about joining the network, or have any questions re the network, please contact the project coordinator for more information.