From naturalistic surveys to phytosanitary emergencies - IPSN activities in Italy
2 August 2017
The CREA (Consiglio per la ricerca in agricoltura e l'analisi dell'economia agraria), DC (Research centre for Plant Health and Certification) (Florence, Italy), an IPSN Euphresco partner, organised a study day for botanic gardens and arboreta. Held in June (2017) the event was entitled "From naturalistic surveys to phytosanitary emergencies" represented a great opportunity for gardens' technicians to learn about the IPSN project, increase their knowledge on current plant health emergencies and network with an important Italian agricultural research body, CREA DC.
The event took place at Villa La Petraia, one of Medici family's villa, (Unesco Heritage), surrounded by a marvelous Italian garden. The day consisted of four lectures, the first of which, held by Sauro Simoni, involved important naturalistic surveys on Acarina, that were carried out by one of the most important scientists, Antonio Berlese, at the beginning of the last century.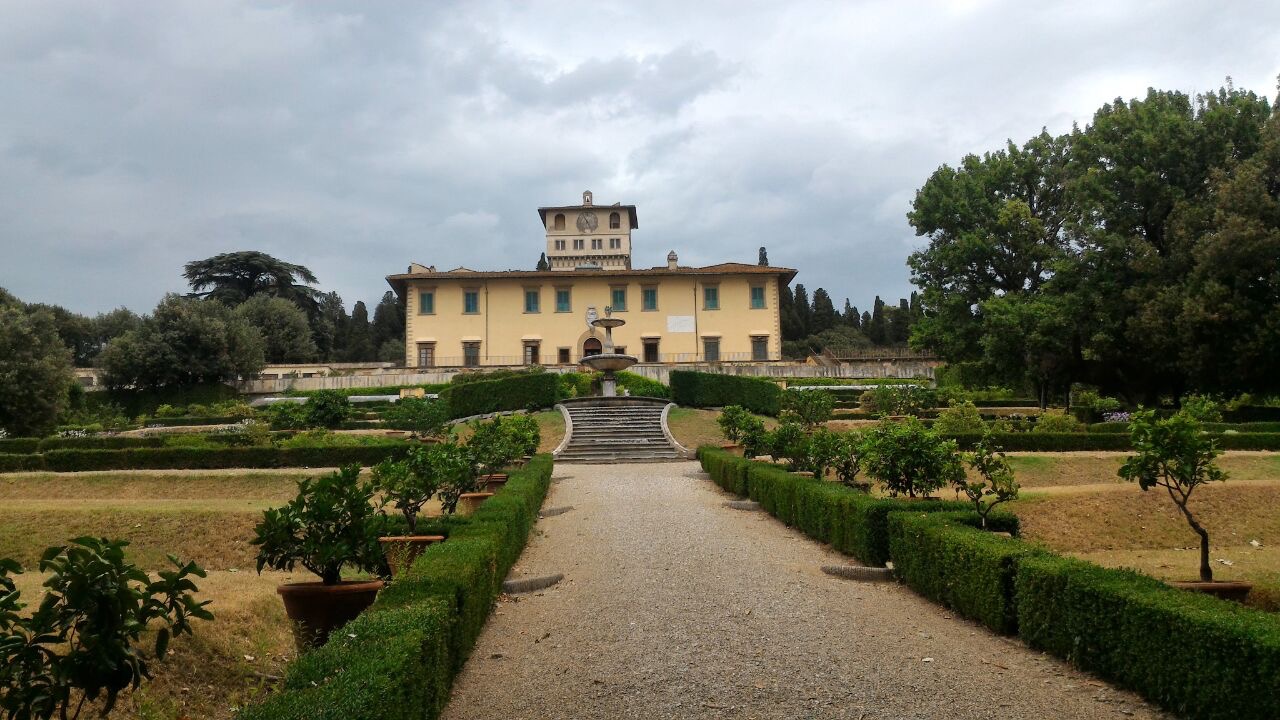 The second lecture, held by Fabrizio Pennacchio, focused on frequently introduced alien pests to Italyand which field diagnostics are available and being used to identify these harmful organisms (mainly focused on Scolytidae).
The third lecture, held by Elisabetta Gargani, emphasized the importance of the support of those who work in the gardens are for early monitoring of new arthropod introductions. The poster produced by the IPSN group on Xylella fastidiosa monitoring, that has been translated into Italian, was used as an example.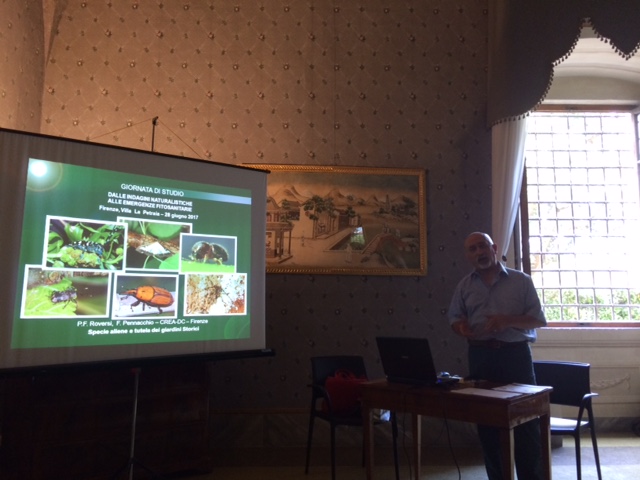 The fourth lecture, held by Giuseppe Mazza, illustrated the situation of one of the current issues regarding the introduction of the beetle Popillia japonica and what is being done to ensure its containment.
During the conclusions, it was highlighted that the exchange of information among the various stakholders: researchers, technicians and even ordinary citizens is of fundamental importance in order to ensure rapid reporting and monitoring of new phytosanitary problems.