South Africa Botanic Garden Workshops
28 January 2018
The IPSN recently held three workshops on Plant Pest Monitoring and Prevention in South Africa. The workshops were held at South African National Biodiversity Institute (SANBI) National Botanical Gardens (KwaZulu-Natal, Kirstenbosch and Pretoria. Over 120 delegates attended the workshops including horticultural students, SANBI staff, staff from non-SANBI gardens, municipalities, nurseries and the Department of Agriculture Forestry and Fisheries.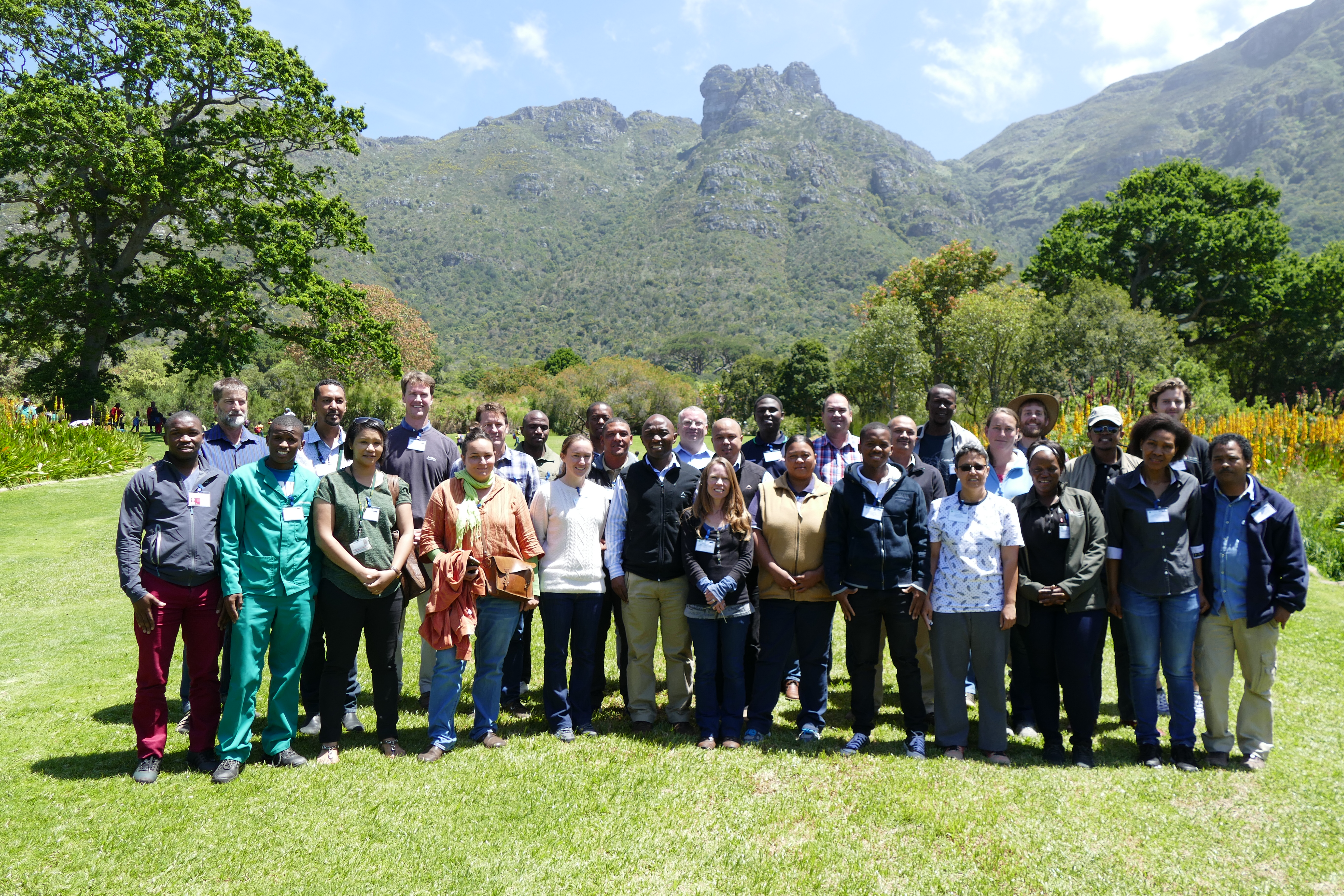 Delegates at the IPSN workshop at Kirstenbosch National Botanical Garden
The workshop provided an opportunity to promote the International Plant Sentinal Network and help deliver its objectives by providing the delegates with a wealth of new knowledge, increasing their awareness of the threat from alien invasive species and the importance of biosecurity. The delegates shared experiences and best practices, developed networks, and discussed ways to disseminate the information more widely. There was excellent engagement by the participants during all three workshops.
Training was provided by Chris Malumphy Fera, UK and Trudy Paap, Forestry and Agricultural Biotechnology Institute (FABI). Subjects covered included the importance of sentinel plants in providing an early warning system for future plant health threats, plant pest recognition, alien invasive species that are potential threats to South Africa, biosecurity, pest monitoring and prevention, and garden and tree management. The programme was adapted to allow additional local speakers to give presentations and to discuss local issues. Practical sessions focused on best practise for garden and tree management and included sessions on mitigating the effect of Phytophthora and best practise pruning.
Drilling into a dying Quercus suber to insert the syringe, KwaZulu-Natal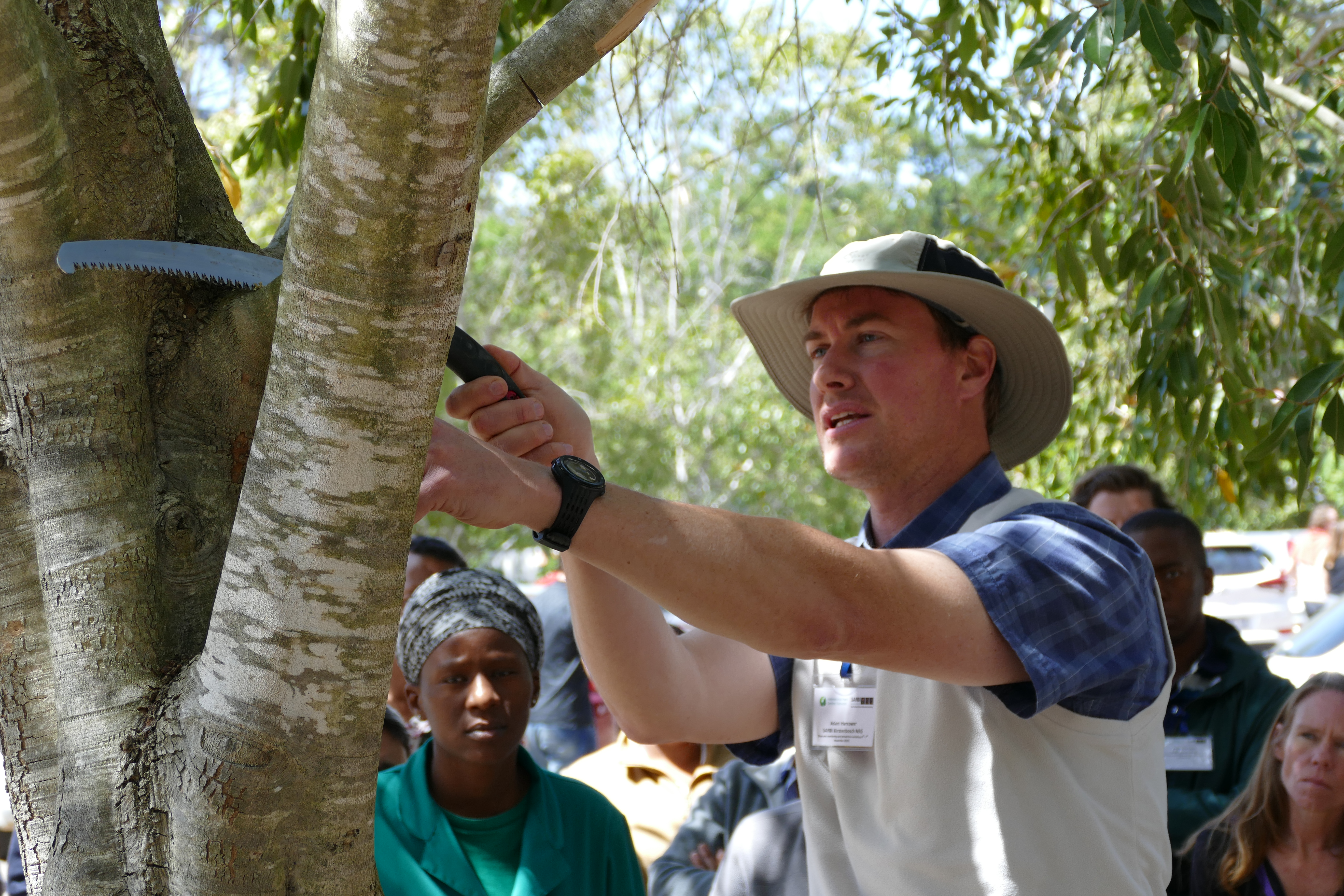 Adam Harrower demonstrating best practice with pruning, Kirstenbosch
Alien invasive insects and pathogens that may pose a future threat to plant health in South Africa were identified. Two non-SANBI gardens, Durban Botanic Gardens and Arderne Gardens, were also visited to look for evidence of alien invasive plant pests. The most important plant health concerns observed in the botanical gardens included the fungal pathogens: honey fungus Armillaria spp., bracket fungus Ganoderma spp. and Phytophthora spp.
As a result of the workshops gardens in South Africa are more actively involved in the IPSN and it is recommened that they support the IPSN and monitor thier exotic plant collections (sentinel plants) for pests and diseases to provide an early warning system for future plant health threats.